Glow Event Ticket and Registration
Will you be the spark the ignites the flame? Be kind, be compassionate, be generous, have faith, love others, smile every day, and be the best version of yourself. Let us all shine bright and show the world what it means to #belikegrace.
Join us for our Glow Event you can participate in the 5k glow run/walk or come and join us for Food, Drinks, Live and Silent Auction, Axe throwing, Quincy Children's Museum, and amazing live entertainment by The Obert Sisters, Reed Tate Hypnosis and Headliner BLACK TOP SOUTH
October 15, 2022
5:00 PM – 12:00 PM
Oakley Lindsey Center, Quincy, IL
All proceeds go to the #belikegrace scholarship and community outreach foundation
Event Ticket and 5k REGISTRATION
2022 Corporate Sponsors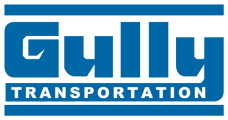 Corporate Sponsorships
The #belikegrace movement is looking for sponsorships for our 2nd Annual Glow Event to help our scholarship and community outreach Foundation. This sponsorship opportunity will allow us to have a great head start on raising money for the scholarship and new non-profit foundation, and also the ability to purchase event materials and secure permits for the event. Click the button below to learn more.